BACKGROUND
Santo Stefano takes its name from the church of the Benedictine monastery of S. Croce di Santo Stefano (sanctuary built in the Norman period, a pilgrimage destination). Until 1682, the date of a disastrous landslide, the name "di Mistretta" was added to the name of Santo Stefano.
The name "di Camastra" was used to honor the memory of Giuseppe Lanza, duke of Camastra, who promoted the reconstruction of the new centre. The first nucleus of the farmhouse was formed as an aggregation of a group of vassals and peasants who depended on the Monastery of S. Stefano. For the entire period in which it persists in its juridical status of farmhouse, it is an ecclesiastical fief under the abbey of SS. Trinità di Mileto until 1454 and depended on the Abbey of S. Anastasia di Castelbuono from 1454 to 1683. In 1639 the title of prince of S. Stefano di Mistretta was granted to Antonio Napoli, thus affecting the right of lordship of the abbey of S. Anastasia. In particular, the administration of the assets of the priory of S. Anastasia is added to the title, which provides for the possibility of collecting the gabelles and the acquisition of the exercise of the rights of baulia, catapania and customs. From the 11th century, the date of its presumed construction, to the 17th century, the farmhouse kept the name of Santo Stefano di Mistretta, indicating a close link to the most important center of Mistretta.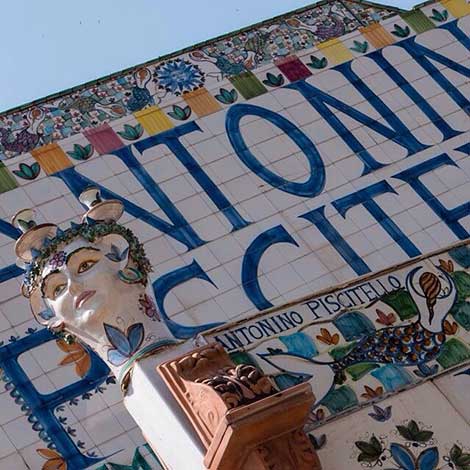 The denomination lasted until the landslide of 1682, due to the large landslides caused by torrential rains. Once the old town was ruined, the new inhabited center was built in 1683 by the will of the Duke of Camastra, under whose lordship it fell. Prince Giuseppe Lanza, duke of Camastra, and the princess donna gave the king the "licentia aedificandi", which was granted on 30 March 1683, giving life to a new inhabited area with a characteristic urban layout, which looks like a square with an inserted rhombus.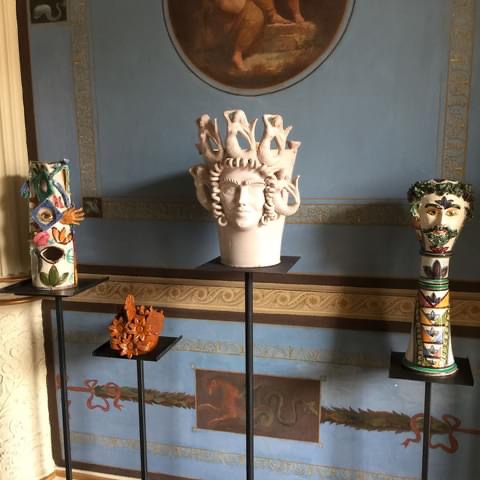 From this moment Don Giuseppe Lanza can also boast the title of prince of the Land and State of S. Stefano di Mistretta. The Center officially assumed the name of S. Stefano di camastra starting from 1812, the year in which the Constitution was promulgated in Sicily and which marked the beginning of the history of the current Municipality.